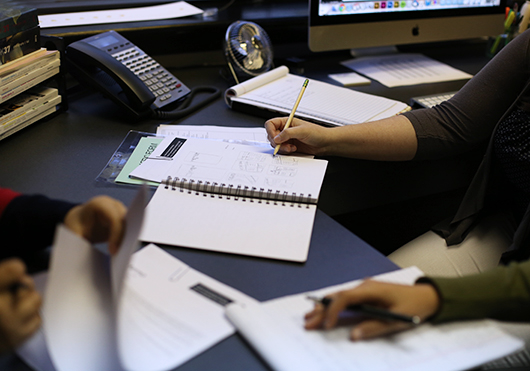 Since 1995, Faulkner & Associates Advertising Inc. has served as a full service agency assisting a large variety of clients locally, nationally and internationally.
As we celebrate our 20th Anniversary, we decided it was time to change our name. Most importantly, we wanted our identity to better reflect today's business climate – fast-paced, ever-changing and always on the go – thus the name Igoe Creative. It's our assurance to you that wherever the industry goes, we'll go too.
The name Igoe is actually a family name. President Emily Coffman's great-grandmother's maiden name was Igoe. It was at their family home where she stumbled across the name and the idea to use it in the agency rebrand. Fortunately, it was a name the entire staff embraced and we've had a great time working together on the rebrand and subsequent launch.
And while our name has changed, we have not. Igoe Creative is still a full service agency assisting clients with targeted, creative, results-driven marketing, public relations and reputation management. We're still managing brands, designing and building websites, and creating successful social media campaigns that work along with traditional print and digital media. Our in-house services are always expanding to meet industry demands, including website programming, video production, and social media planning and implementation.
At Igoe Creative, we're not only passionate about our work — we're ready to Go to work for you!