Igoe Creative Receives the First Citizens Bank Forever First Award
May 23, 2019
Igoe Creative received the First Citizens Bank Forever First Award during the Greenville Pitt County Chamber of Commerce's 2019 Small Business Awards on May 22nd, 2019. Emily Coffman, president of Igoe Creative, accepted the award.
The First Citizens Bank Forever First Award is presented to a business that creates real and lasting value for their customers instead of merely looking for short-term sales. It rewards business that live up to high ethical standards and that create enduring relationships with customers who respect and trust them.
We are thankful for each of our clients and proud to be a part of Greenville's growing community!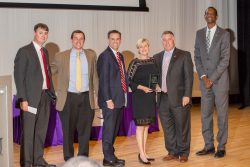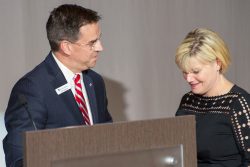 Contact Us